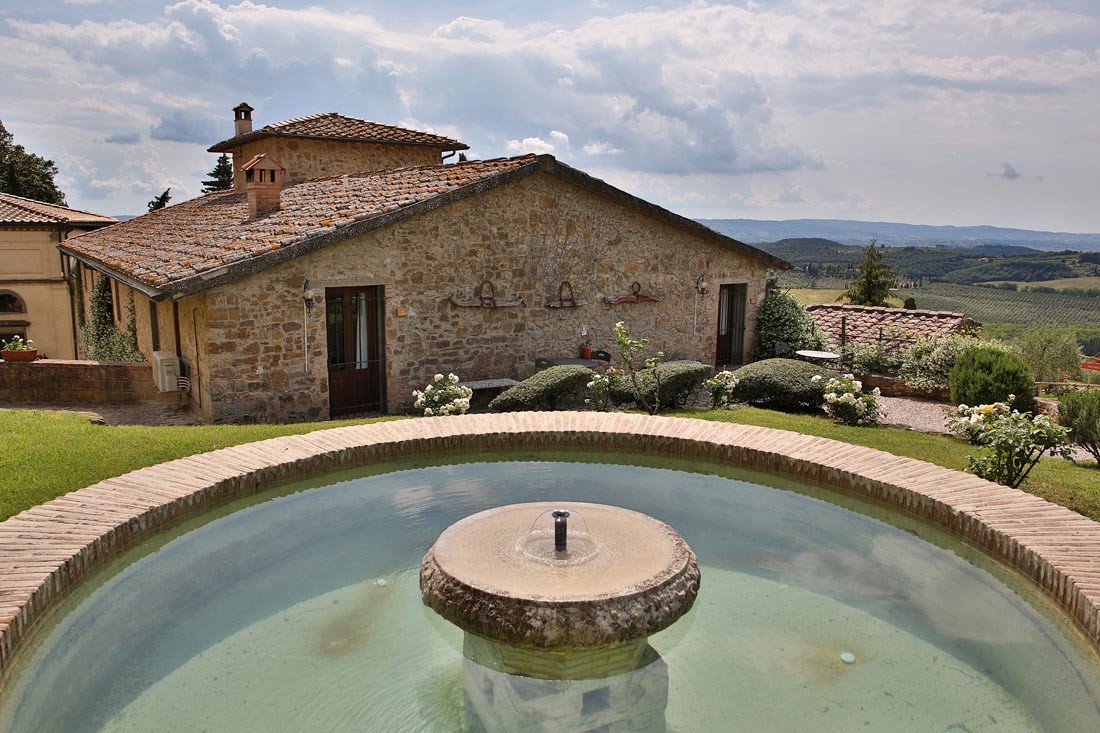 Four apartments right in the heart of the hamlet of Cinciano.
Right in the heart of the hamlet of Cinciano there are four apartments, inside an ancient building which housed the lodgings of the servants along the sides of the small paved square.
The apartments take their names from the places they are in and look out onto the hamlet, the countryside and the surrounding hills. In the distance you can see the outline of the towers of San Gimignano.
Each apartment has a different entrance, structure and position. Some have a private area outside. All of them are rustic, cosy and snug, built with the materials of Tuscan tradition, with earthenware tile floors, ceiling beams, spiral stairs and precious furniture in ancient wood.
Discover the apartments in the "Borgo":